This years OSHA graduates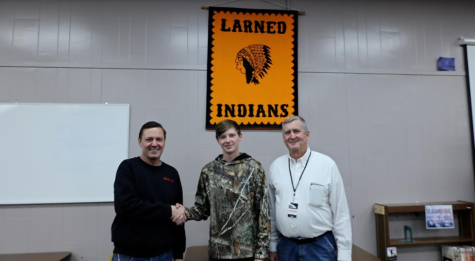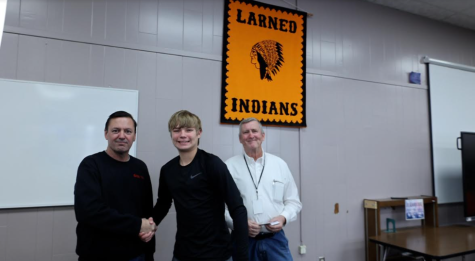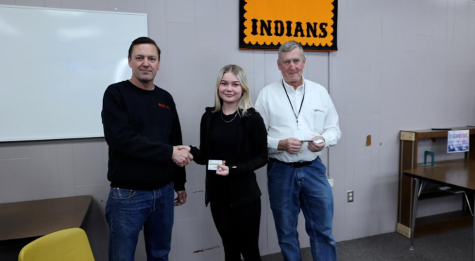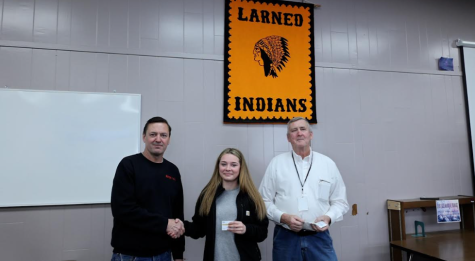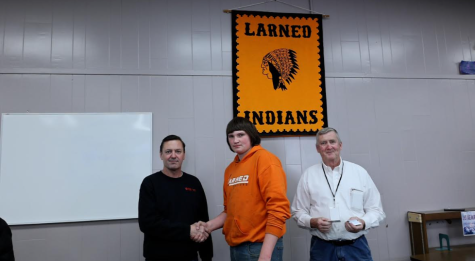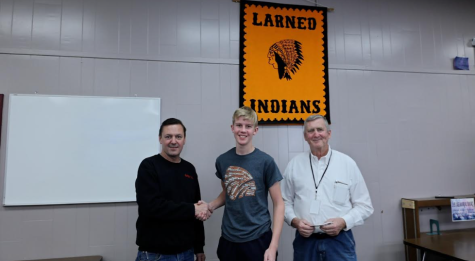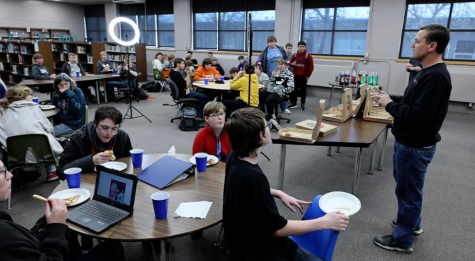 On December 5th, Larned High School students celebrated receiving their OSHA certification cards in the library over Pizza and pop. Students take the OSHA 10 course to learn how to be safe in the shop and on the job site. This is the second year in a row for students to take their OSHA course, and the man behind all of this safety training is Mr. Hewson.
Mr. Hewson believes this course is necessary for students to be safe and responsible in hands-on classes while they work with tools that could be dangerous in the hands of an inexperienced student. However, the OSHA certification is not only useful in the classroom, but in the real world as well. Mr. Hewson stated, ¨OSHA 10 is an industry recognized credential that is required by many larger contracting companies from electricians to plumbers.  Large job sites like schools and hospitals require everyone who entered into the construction site to have their OSHA 10.¨ Therefore, by having students take this course, it doesn't only prepare them for future jobs, but also helps students prevent any unnecessary expenses and injuries when they enter into the workforce.
By taking this class in high school students, don't have to take this course in college if they plan on going into a college for electricians, plumbers etc. Students that took their OSHA certification course last year have already used their OSHA cards over the summer. For instance Cordell Hammeke stated: "Over the summer I worked for the city, and even though they didn't require me to have my OSHA certification card they were glad I took the course."
There were fifty five students that took the OSHA 10 program this year, and Mr. Hewson made sure every student passed. During the OSHA certification celebration, Matt Hoisington shared with students about future programs in the workplace with OSHA, and told them about how if you plan on working for a construction company you will have had to take the OSHA course beforehand. He also informed the students if they were looking for a job over the summer, his company was hiring.
Leave a Comment
Your donation will support the student journalists of Larned High School. Your contribution will allow us to purchase equipment and cover our annual website hosting costs.