It's not Mrs. Wasinger, it's Dr. Wasinger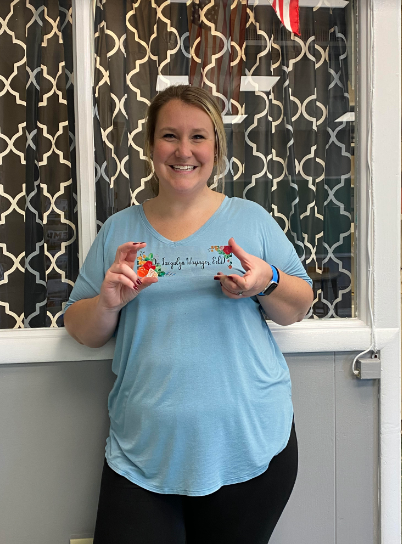 A doctoral degree is the highest degree of education that anyone can get. As of two weeks ago, Mrs. Wasinger has obtained such a degree. She stated, "It still hasn't really sunk in that I'm done with school. […] I haven't been out of school since I was in preschool."  She felt that even though going through schooling and working at the same time was hard, it helped her connect with students more. As well as she felt more comfortable knowing she knew all the new and old ways of connecting to students.
Her degree took her 13 years of college, which from a high school student's prospective probably sounds like torture. Along with having her doctorate degree, she also has her teaching degree in psychology. When asked why she chose to pursue her doctorate degree, Mrs. Wasinger stated, "My goal even when I started, before I even got into teaching, was to help students get the confidence and get the skills to be successful on their own." Having a doctorate degree in Education Leadership helps her give the best advice for almost any situation. As a career counselor, Mrs. Wasinger sits down with every student individually and has a meeting with them to talk about the careers they want as well as their plans for college. She also gives them advice about schooling, and helps them figure out what they need to start doing now to be prepared for their future career.
One might wonder why Mrs. Wasinger chose to teach at a small high school like Larned. Mrs. Wasinger chose to teach at Larned High School because she wants to be able to focus on all of the students versus just the ones she has a class with. She likes that here at Larned High School when something big happens, or if she's gone for a couple days people congratulate her or ask why she was gone, whereas at Hays people didn't notice as much. She also said she stayed in Larned because a lot of her Family and Friends are here in Larned and she didn't want to be far away from them. Essentially, it would appear that Mrs. Wasinger has always enjoyed the feeling of a small town environment.
If you or any of your friends or family go to Larned High School, just know that you are very lucky to have such an educated professional helping you without hesitation. Even faculty are lucky to work with her because she is very helpful in solving problems as well as giving advice to people of all ages. She also helps create a fun atmosphere at LHS by always going all out for spirit week and just making people laugh.
Leave a Comment
Your donation will support the student journalists of Larned High School. Your contribution will allow us to purchase equipment and cover our annual website hosting costs.
About the Contributor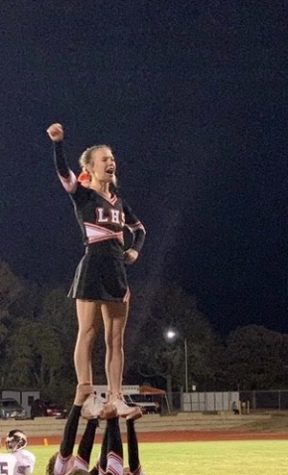 Savarah Hook, Social Media
Savarah Hook is a sophmore at Larned High School. Savarah is a member of the Social Media Team for the LHS newpaper and is involved in cheerleading. She...