BTS Bash
Larned High School Student Council (StuCo) hoped to boost the school spirit by hosting the Back-to-School Bash. The Bash was held on Saturday, August 20th at the LHS football practice field. The Larned Booster Club generously provided hot dogs and Popsicles for the students to enjoy. Bethany Steinlage, the StuCo sponsor, and Ella McNett, the StuCo president, were the spearheads of the Back-to-School Bash.
"The Back-to-School Bash was planned by the StuCo executive board and the StuCo sponsors," Mrs. Steinlage told us. She also mentioned, "StuCo President Ella McNett and I did most of the footwork after the initial planning was complete at the beginning of the summer." Mrs. Steinlage also reassured us that, "I plan for the Back-to-School Bash to be an annual event that students can look forward to each year. I also hope to add other events throughout the school year for students to enjoy." After the Back-to-School Bash we can't wait for the next event these two will put on together! 
The Bash had activities, music and food that the students could enjoy. It had a slip-and-slide that students could use to stay cool and show off their awesome moves. The slip-and-slide was covered in soap so that students could get the maximum slip to do an awesome slide. The slip-and-slide had pool floaties on it so that people who didn't want to slide around like a penguin could sit on a floaty instead. Many students tried to do cool tricks on the slide but ended up wiping out completely. A few students tried to go down the slide like a horse-drawn sleigh, but they quickly found themselves with a face full of water and soap.
Freshman Isaac Redgate mentioned that his favorite part about the Bash was "Going down the slip-and-slide and hanging out with friends." It is great that people could make lasting memories at school events.
StuCo President Ella McNett asserted, "If we keep making events everyone will get involved and we can keep evolving into something great." McNett added, "It was fun, but it wasn't perfect, and it could have been better, but it turned out pretty good." 
The Bash also hosted a Nine-Square court. Nine-square is similar to Four Square, but there are nine squares and you hit the ball up into the air without letting the ball hit the ground. Students had a lot of fun and enjoyed some friendly competition. The line for Nine-Square was super long since it was such a crowd-pleaser.
The Back-to-School Bash was a big hit among students. Senior, Easton Fitzpatrick said, "I definitely talked to a lot more people, that I usually don't talk to. As a senior, I don't talk to many underclassmen. The Bash helped build those relations between classes." When asked if he believed that the Bash should become a yearly event, Fitzpatrick responded, "It most definitely should be."
Overall, the Back-to-School Bash was a big hit among students and many of them want it to be a yearly event. Additionally, many students would also like to have similar events that they can enjoy all year round. Most of the students that attended the Bash believe that it connected students and boosted the school spirit, which was the goal of the Back-to-School Bash!
Leave a Comment
Your donation will support the student journalists of Larned High School. Your contribution will allow us to purchase equipment and cover our annual website hosting costs.
About the Contributor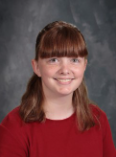 Erin Tims, Writer
Erin Tims is a sophomore at Larned High School. She is a member of LHS STUCO, Art Club, International Club, Book Club, and she is on the LHS Golf team.