Lack of special education funding is affecting general education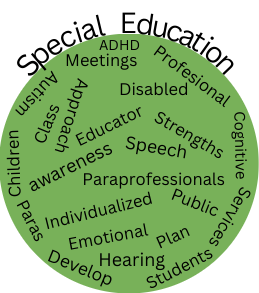 What the Kansas government chooses to do with its money, especially deciding how much money to spend on schooling, affects all Larned High School students. However, many students don't pay attention to special education funding because they do not believe it affects them. The state of Kansas under funding special education forces LHS to pick up the slack and pay for it itself, instead of being able to pay for more teachers or better equipment for the school. 
Kansas schools have to pull money from general education funds in order to cover the cost of special education. This affects students and teachers alike. The money that Larned uses to cover the cost of special education could be used to give good teachers bonuses, update the school, improve technology or improve the overall quality of education. Instead, the money has to be used to cover special education bills for paraprofessionals, classroom space, and more that the state should have paid. 
How is this affecting schools? The state currently covers around seventy-three percent of the excess costs; that is nearly twenty percent less than what it should be covering. That may seem like a small amount, but that twenty percent adds up to three hundred and twenty million dollars that Kansas did not give to special education across the state. As a result, public school budgets are getting that much smaller because they are having to cover those costs, instead of funding a better education for students. On a local level, this means schools aren't able to hire new teachers or give their current ones raises to keep them around. As the budget for general education gets smaller, the quality of the education goes down with it. 
How does funding work for general and special education? BASE aid money is given to public schools to pay for general education. Larned, just like other Kansas schools, is having to pull money from general education to pay for special education. Schools are required to pay for special education; however, Larned is not required to give teachers raises, buy new technology, or buy new equipment. Larned is having to cut funding in equally unrelated areas to cover special education costs. This is a big problem at LHS. If the quality of students' education is going down due to lack of funding, then the quality of their futures is going to suffer.  
For over ten years, the state of Kansas has been under funding special education, but how much is it affecting students? According to K.S.A statute 72-3422, it states, "To supplement 92% of local education departments' excess costs, Kansas's special education funding goal is to supply 92% of excess costs of the local education departments." This means that the state covers 92% of special education costs that are not covered by the BASE aid amount given for each of the students enrolled in school that are using special education resources. According to Kansas Legislature, HOUSE BILL No. 2134—page 17, the bill states, "'BASE aid' is an amount of money devoted by the legislature for one designated year; for the school year of 2022-2023, the BASE aid amount per student is $4,846 dollars."
The last time the state covered the entire 92% was 2011. Since then, Kansas has only been covering around 73% of excess costs. Therefore, BASE aid money that should be spent on improving the learning experiences of general education students, is instead being given to special education.
So, why is special education not fully funded by the state? The number of students that are receiving the services of special education has gone up by almost twenty percent since 2011. That means that currently one in six students in Kansas receive services from special education. This means more paraprofessionals, more special education classrooms, and more leaders in these departments. These increases all cost more money. 
The increase in special education numbers is no excuse for this drastic under funding. Public schools are severely hurting from the cut to their budgets. If the state says they're going to fund ninety-two percent of special education, then they need to cover ninety-two percent of special education costs. This under funding is leaking over to general education and affects all students.
Leave a Comment
Your donation will support the student journalists of Larned High School. Your contribution will allow us to purchase equipment and cover our annual website hosting costs.
About the Contributor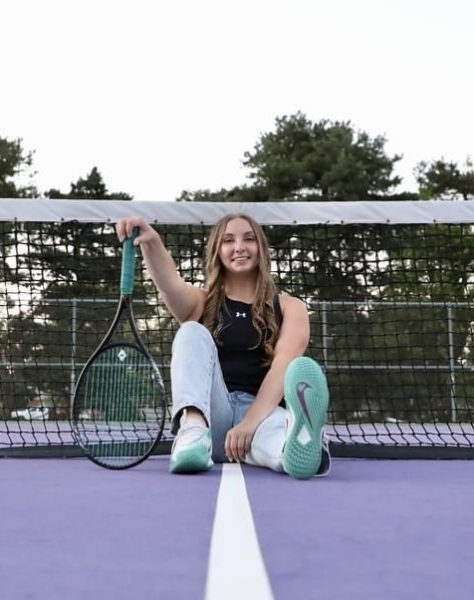 Arianna Hemken
Arianna Hemken is a junior at Larned High School. Her favorite articles to write are opinion pieces, and she loves adding statistical numbers to her pieces...